Television technology has undergone significant advancements over the past few years. One of the recent innovations gaining popularity is Ambilight, a unique feature originally introduced by Philips.
Ambilight is a lighting system that projects color onto the walls around your TV. The colors match what's playing on the screen, creating a more immersive viewing experience. However, not everyone can afford or wants to buy a new Philips TV just to experience this feature, which is where Ambilight clones come in.
These are TV backlight kits that can be added to your existing TV to provide a similar effect. This blog post will guide you through some of the top-rated Ambilight clones, enabling you to make an informed decision based on your preferences.
Factors to When Choosing an Ambilight Clone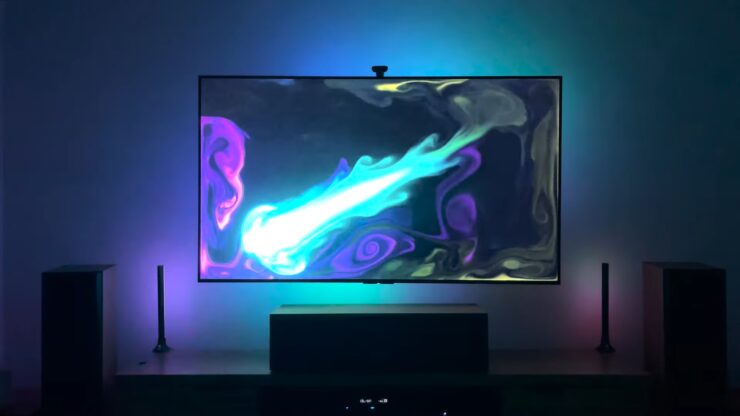 Before we dive into the various Ambilight alternatives, it's crucial to discuss the important factors to consider when purchasing a TV backlight kit.
These include compatibility (with TV size, brand, and also with various devices and apps), installation process (ease and time required), color accuracy (how well it replicates the on-screen colors), lighting effects, and of course, the price range.
While the best product for you largely depends on your personal preferences, these factors can help you narrow down your choices to the backlight kit that best meets your needs and budget.
1. Lightstrip Plus by Philips Hue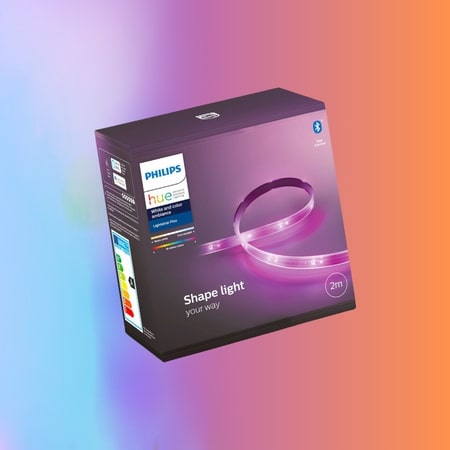 One of the top Ambilight clones on the market is Lightstrip Plus by Philips Hue. It's worth mentioning that Philips Hue is a separate product line from the same company that introduced the Ambilight technology, but it doesn't come integrated with TVs.
Lightstrip Plus is popular for its color accuracy, capable of displaying 16 million colors and all shades of white. It is easy to install thanks to its adhesive back, and its flexibility allows you to shape and bend the strip to suit your TV setup.
Moreover, Lightstrip Plus integrates with a wide variety of smart home systems, further enhancing its functionality.
2. DreamScreen HD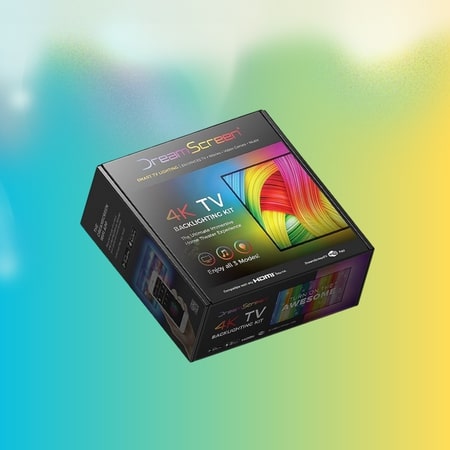 DreamScreen HD is another Ambilight alternative that stands out from the crowd. It supports 4K content, making it a great fit for your high-definition TV.
Unlike many alternatives, DreamScreen HD offers responsive lighting, dynamically adjusting the light display based on the content showing on your screen, whether it's a movie, video game, or music video. The product comes with an app that allows you to control and customize the lighting effects to your liking.
3. Govee LED Strip Lights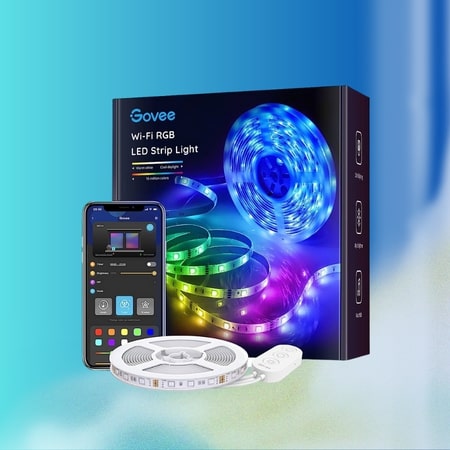 If you're looking for a budget-friendly Ambilight clone, Govee LED Strip Lights is a perfect choice. Despite its affordable price, this product offers an impressive set of features. It's equipped with smart control options, including voice control compatibility with Alexa and Google Assistant, as well as an easy-to-use app for adjusting lighting effects.
With RGBIC (Red, Green, Blue, and Independent Chip) technology, Govee LED strip lights can display multiple colors at once, providing an incredibly vibrant and dynamic lighting experience.
4. Luminoodle Color Bias Lighting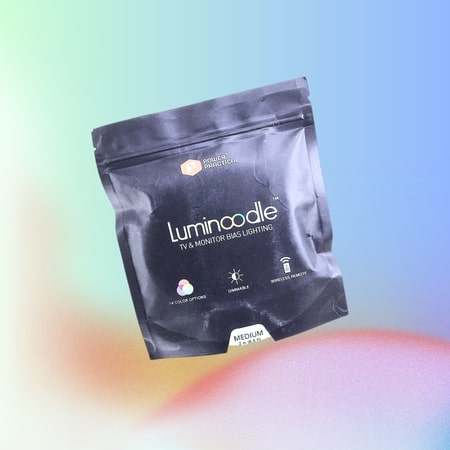 Luminoodle Color Bias Lighting is another flexible Ambilight clone that works well with a range of TV sizes. It comes with a wireless remote, making it easy to change color, adjust brightness, and switch between different modes.
With its USB-powered design, it can be plugged directly into your TV for power, simplifying the installation process.
5. Lightpack 2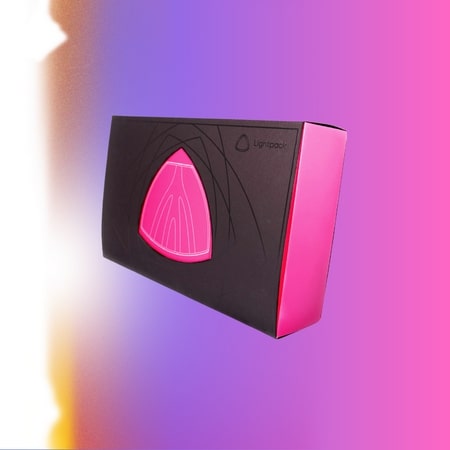 Lightpack 2 stands out among Ambilight clones due to its impressive range of advanced features and highly customizable settings. Notably, this innovative backlight kit is designed to seamlessly work with a variety of devices, including PCs and game consoles. As a result, it has gained popularity among gamers and tech enthusiasts who seek to enhance their immersive gaming experiences.
One of the standout aspects of Lightpack 2 is its incorporation of open-source software known as Prismatik. This software empowers users to fine-tune and personalize the lighting effects to align with their individual preferences, allowing for a truly unique and tailored Ambilight experience.
Whether you prefer vibrant and dynamic lighting patterns or a more subtle ambiance, Lightpack 2 offers the flexibility to create the perfect lighting atmosphere for any occasion.
6. Hue Play HDMI Sync Box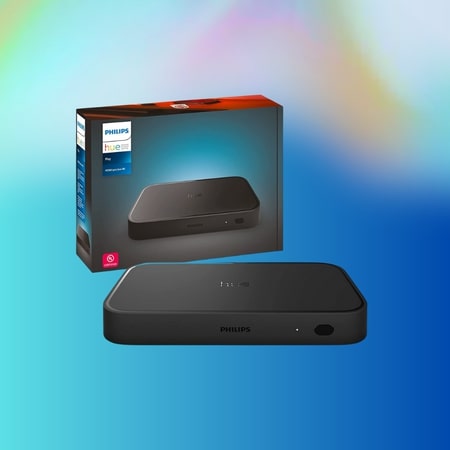 The Hue Play HDMI Sync Box is an advanced Ambilight clone that takes immersive lighting to a new level. It connects to multiple HDMI sources, allowing you to sync your lights with everything from your gaming console to your streaming device.
Its sophisticated technology results in almost instantaneous lighting effects that match your screen's content.
7. YeeLight Aurora Lightstrip Plus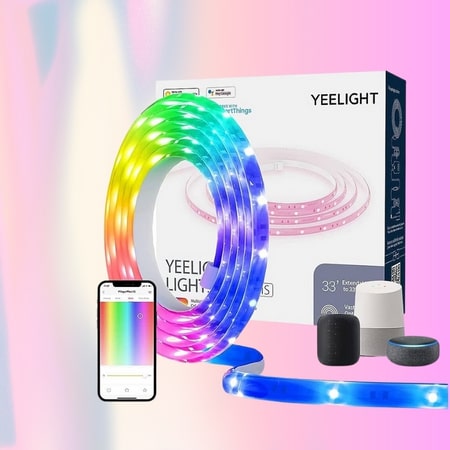 If you're seeking an affordable Ambilight clone that doesn't compromise on features, consider the YeeLight Aurora Lightstrip Plus. It's compatible with most smart home systems, including Alexa, Google Assistant, and Apple HomeKit, offering a hands-free control option.
Furthermore, it's equipped with adjustable lighting effects to customize your viewing experience.
8. LIFX Z LED Strip
Another high-quality Ambilight clone is the LIFX Z LED Strip. Renowned for its vibrant colors and seamless integration with popular voice assistants such as Alexa, Google Assistant, and Siri, the LIFX Z LED Strip offers a truly immersive lighting experience. The setup process is straightforward, involving a simple peel-and-stick installation, making it accessible even for those with limited technical expertise.
What sets the LIFX Z apart is its ability to create custom lighting zones, allowing you to personalize your backlight display according to your preferences. Whether you want to highlight specific areas of your TV screen or create dynamic lighting effects, the LIFX Z provides unparalleled control over your ambience, enhancing the overall viewing experience.
9. The ALED Light LED TV Backlight Kit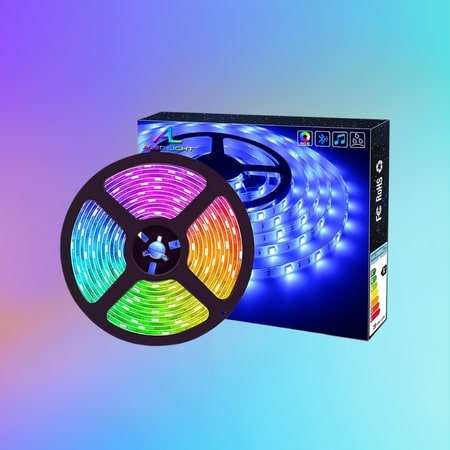 This is an excellent choice for individuals who are new to the world of responsive TV backlighting. Despite its affordable price, this Ambilight clone does not compromise on quality or features. With wireless control options, users can effortlessly adjust the lighting settings to create the perfect ambiance for their viewing experience.
Additionally, the kit offers several color-changing modes, allowing users to customize the lighting effects according to their preferences or the content being displayed on the screen.
The installation process is straightforward, making it ideal for beginners who may not have prior experience with such backlighting systems. Overall, the ALED Light LED TV Backlight Kit provides an accessible and cost-effective entry point into the world of responsive TV backlighting.
Conclusion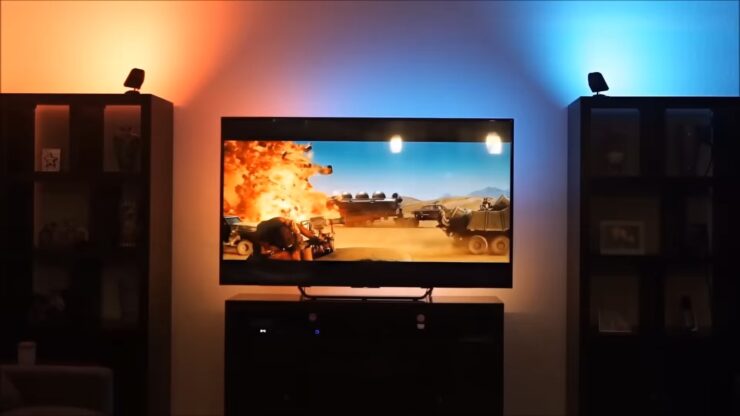 In conclusion, there's a plethora of Ambilight clones available on the market, each with its unique set of features and strengths. Depending on your budget, TV setup, and desired features, one product may be more suitable than the others.
Whether you want the sophisticated features of the Hue Play HDMI Sync Box or the budget-friendly yet impressive Govee LED Strip Lights, there's a backlight kit out there for you.
Ultimately, the goal is to enhance your TV viewing experience, making it more immersive and visually appealing. Happy viewing!